Back to startpage: http://www.docdooley.at
Doc Dooley & Friends – Over Yonder (CD)
Bluesdoodles: "a great listen for gentle Americana via Austria with some less common instruments strengthening the messages and adding to the enjoyment" https://bit.ly/3CnwOKs (Oct 28, 2021)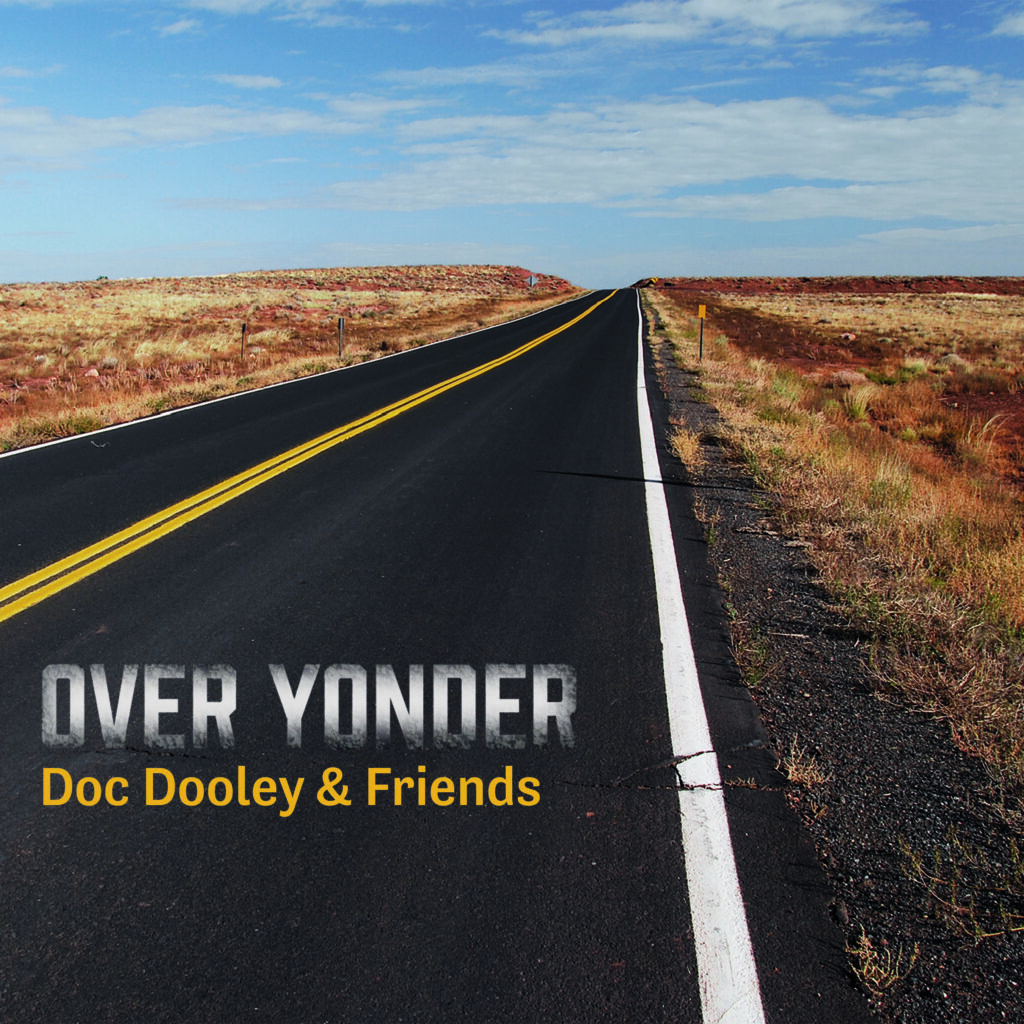 Recorded, produced & mastered by noid Maria Anzbach & dornerstudios, Vienna. Recorded May 2020, All rights reserved. Made in the EU. Released 2021. Sound engineering: noid. Guest musician: Rosi Haberl. Cover & booklet design: Johanna P. Haberl
Doc Dooley & Friends: Over Yonder
Doc Dooley & Friends besingen seltsame Ecken des Planeten. Die Melancholie eines einsamen Reisenden in der regnerischen Wüste von Arizona. Die Verzweiflung eines Möchtegern-Touristen am Gepäcksförderband eines anonymen Flughafens. Bittersüße Romantik in Mohnfeldern im Land der braunen Flüsse in Österreichs Norden, wo der Himmel tief hängt. Liebende in ihrer bevorzugten Bar, wo die Uhr keine Zeiger hat. Selbst inmitten der Pandemie ist das Gras vor Doc Dooley's Fenster grün. Der Himmel ist blau, aber Sonne, Wolken und grünes Gras treffen auf gruselige Gefühle in einer Welt, die wir noch nicht gesehen haben.
Bottleneck trifft auf die Resonator- und Westerngitarren, Mundharmonika, Akkordeon, Ukulele, Geige, Bratsche, Kontrabass und Drehleier. Duogesang und Blue Notes zeigen die Richtung an. Der Wind bläst durch diese Blues- und Americana-Lieder, manchmal heftig, manchmal sanft.
Musikerinnen und Musiker
Doc Dooley a.k.a. Helmut Haberl: Gitarren, Stimme, Songs
Susanne 'Su' Grof-Korbel: Stimme, Mundharmonika, Drehleier, Ukulele
Gerhard Jungert: Akustikgitarre, Akkordeon
Arnold 'noid' Haberl: Kontrabass
Gast: Rosi Haberl: Bratsche, Geige
Doc Dooley & Friends – Over Yonder (English)
Doc Dooley & Friends sing about curious corners of this planet. The melancholy of a lonesome traveler in the rainy Arizona desert. The desperation of a wannabe vacationist at the baggage belt in an anonymous airport. Bittersweet romance near poppy fields in the Brown River Country of Austria's north, where the sky hangs low. Lovers sitting in their favorite bar, where the clock has no hands. Even in the midst of the pandemic, the grass outside Doc Dooley's window is green. The sky is blue, but sun, clouds and green grass evoke creepy feelings in a world we haven't seen Before.
Bottleneck meets resonator, parlor, dreadnought, harp, accordion, ukulele, viola, violin, double bass & hurdy-gurdy. Duo singing and blue notes give directions. The wind blows through these Americana and Blues songs. Sometimes hard, often gently.
Musicians
Doc Dooley a.k.a. Helmut Haberl: guitars, vocals, songwriting
Susanne 'Su' Grof-Korbel: vocals, harp, hurdy-gurdy, ukulele
Gerhard Jungert: acoustic guitar, accordion
Arnold 'noid' Haberl: Double bass
Gast: Rosi Haberl: viola, violin
Tracks
1. Over Yonder [3:21]
2. Baggage Belt Blues [4:02]
3. Still The Grass Is Green [2:56]
4. Clock With No Hands [3:31]
5. Brown River Country [4:17]
6. Arizona Days (Flagstaff) [3:36]
Doc Dooley & Friends – Over Yonder is available on Spotify, Deezer and most other streaming services. Bandcamp: https://docdooley.bandcamp.com/releases
Lyrics sind hier https://www.docdooley.at/lyrics/
Herbstzucker – in wien (CD)
Herbstzucker – in wien
Melodieselige Rocksongs, mitunter warmbuntblau, mal wieder naßkaltgrau. Wie der Herbst eben ist.
Die Bundeshauptstadt steht thematisch im Zentrum des neuen Albums. Von der Annäherung über das Umland (Boringham) bis zur letzten Nummer (Am Donaukanal). Die Klimakrise wird ebenso besungen (Going Down) wie die Nachwehen des 2. Weltkrieges (Der Vater erzählt) und die Flüchtlingsfrage (Jilan's Lullaby). Kurz vor Schluss dann die Erlösung: Rock'n Roll Is Flying High!
Die Songs sind zärtlich-leise oder sägend-lärmend, weich-schwebend oder hart rhythmisch. Manche protestieren heftig gegen miese Umstände, andere besingen Liebe, Tod und andere Lebenslagen. Idyllisch-mehrstimmiger Gesang trifft Fuzzgetöse und Drumgewitter.
Tracks
1. Boringham [3:38]
2. Damals [3:38]
3. Lied für ein Mädchen im 3. Jahrtausend [3:33]
4. Fall in Wien [3:43]
5. Der Vater erzählt [4:17]
6. Na so ned [2:51]
7. winta [3:34]
8. Going Down [4:13]
9. You're Going To Stay [3:01]
10. And Now I'm Gone [3:21]
11. Jilan's Lullaby [3:45]
12. Wait And See [3:49]
13. Rock'n Roll Is Flying High [3:09]
14. Am Donaukanal [5:17]
hotel atom – im kern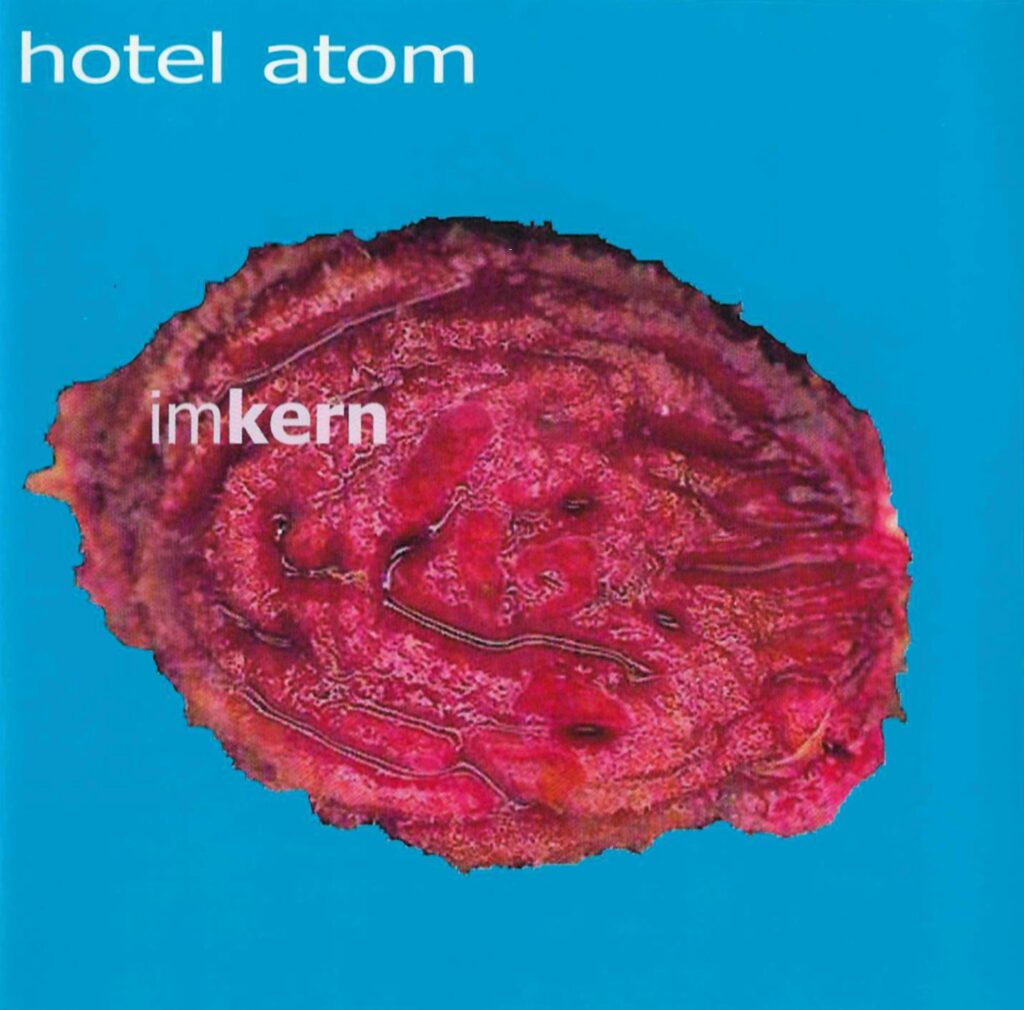 Musicians
Tristan Jorde: vocals, bass, violin, songwriting
Susanne Grof: bass, vocals, songwriting
Helmut Haberl: guitars, vocals, songwriting
St. Stephan a.k.a. Stephan Lanner: drums, vocals
Walter Glössl: guitars, accordeon, tenor sax, percussion, bass, keyboard
Tracks
1. Morgengrauen
2. Kinderlied
3. Mein Klaana
4. Seven years
5. Momi's song
6. New Song on MTV
7. Lied für ein Mädchen im 3. Jahrtausend
8. Libhazzdoe
9. Susan broke free
10. Häuslschmäh
11. Feel fine
12. Waltz for Lilian
13. Jandl Funk
14. Bushland
Hotel Atom: resopal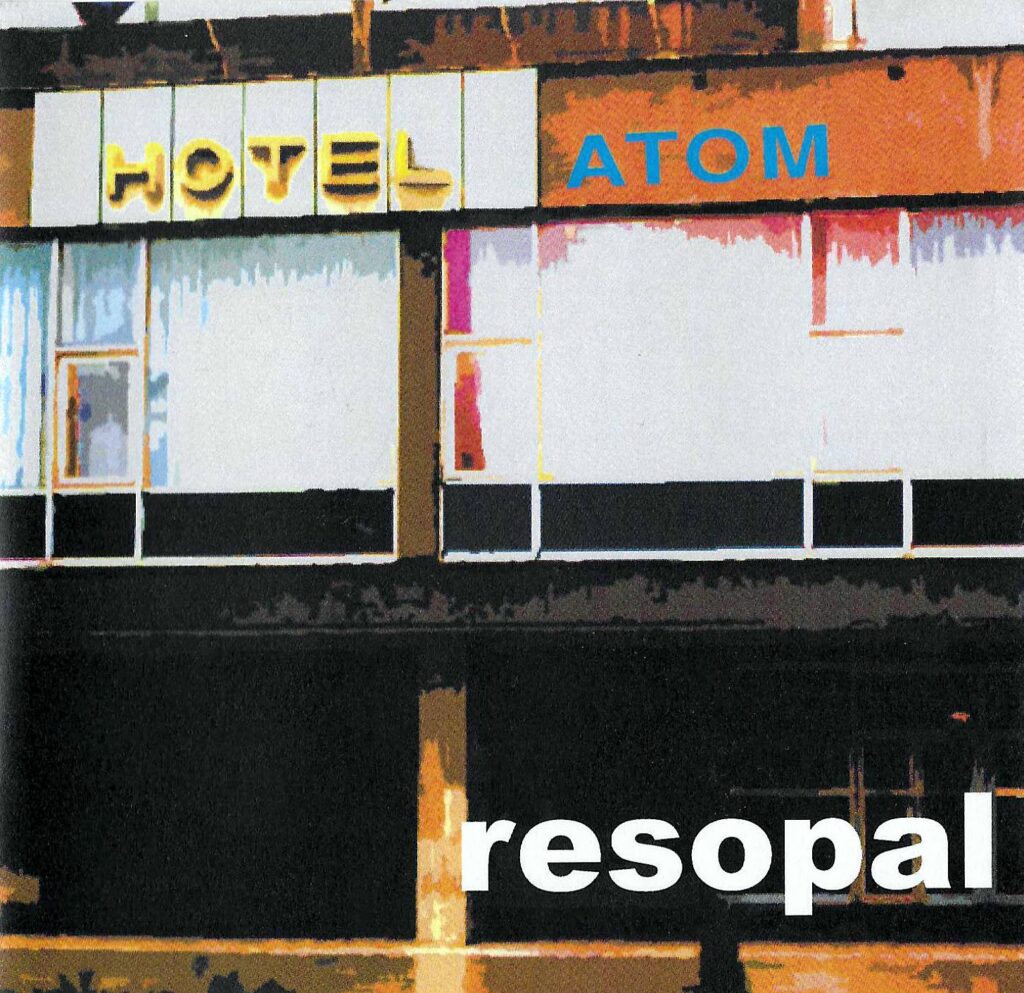 Musicians
Tristan Jorde: vocals, songwriting
Susanne 'Su' Grof: bass, vocals
Helmut Haberl: guitar, vocals, songwriting
Volker Holubetz: keyboard, guitars
Stephan Lanner: drums, vocals
Tracks
13 kanäle (2:51)
god bless america (2:44)
libhazzdoe (2:33)
häfnelegie (6:27)
susan broke free (5:09)

malus track: hobllid (4:08)
Online music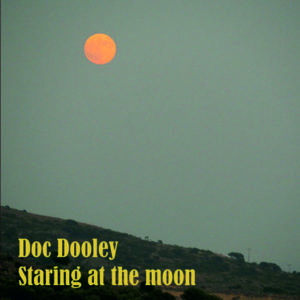 Staring at the Moon
Lyrics & music: Doc Dooley (2013). Vocals, guitars & bass: Doc Dooley. Percussion: Cler (Max Hauer). Recording: Doc Dooley & Cler. Production & sound: Cler. Recorded 2015/2016/2020.
https://soundcloud.com/docdooley/staring-at-the-moon
Flu Blues
Lyrics & Music: Doc Dooley (2010). Vocals, guitars, bass: Doc Dooley. Percussion: Cler (Max Hauer). Recording: Doc Dooley & Cler. Production & sound: Cler. Recorded 2019/2020.
https://soundcloud.com/docdooley/flu-blues
Blue Ridge Rider
Lyrics & Music: Doc Dooley (2016). Vocals, guitars, bass: Doc Dooley. Pedal Steel johan@steeljj.com. Percussion: Cler (Max Hauer). Recording: Doc Dooley & Cler. Production & sound: Cler. Recorded 2016/2020.
https://soundcloud.com/docdooley/blue-ridge-rider-1
100 shades of green
Lyrics & Music: Doc Dooley (2015). Vocals, guitars, bass: Doc Dooley. Accordeon & percussion: Cler (Max Hauer). Recording: Doc Dooley & Cler. Production & Sound: Cler. Recorded 2015/16/20.
https://soundcloud.com/docdooley/100-shades-of-green
Berlin blues
Lyrics & music: Doc Dooley (2014). Vocals: Sue Blue & Doc Dooley. Instruments: Doc Dooley. Recorded 2015/16
https://soundcloud.com/docdooley/berlin-blues-1
Berlin blues (picking)
Lyrics & Music: Doc Dooley (2014). Vocals & Instruments: Doc Dooley. Recorded 2020
https://soundcloud.com/docdooley/berlin-blues-picking
Faceless Devil
Lyrics & music: Doc Dooley (2015).
Voice & instruments: Doc Dooley. Recorded 2020.
https://soundcloud.com/docdooley/facelessdevil
Going Down
Lyrics: Doc Dooley & Gabriele M., music: Doc Dooley (2018). Vocals+instruments: Doc Dooley. Recorded 2018.
https://soundcloud.com/docdooley/going-down
Global Village People
Lyrics: Tristan Jorde, music: Tristan Jorde & Hotel Atom, arrangement: Doc Dooley. Voice & instruments: Doc Dooley. Recorded 2017.
https://soundcloud.com/docdooley/global-village-people
Isonzo Delta Blues
Lyrics & music: Doc Dooley (2019). Vocals & instruments: Doc Dooley. Recorded 2019.
https://soundcloud.com/docdooley/isonzo-delta-blues
Shelter In Place
Lyrics & music: Doc Dooley (2020). Vocals & instruments: Doc Dooley. Recorded April 2020
https://soundcloud.com/docdooley/shelter-in-place
The Chinese Doctor
Lyrics & music: Doc Dooley (2012). Vocals & instruments: Doc Dooley. Recorded 2020.
https://soundcloud.com/docdooley/the-chinese-doctor