5.9.2021: Doc Dooley & Herbstzucker in Maria Anzbach
Einlass 18 Uhr.
18:30 Doc Dooley, Cler & Su, feat. Helmut Skorpil. Die Blues- und Americana Songs von Doc Dooley im neuen Gewand. Dank Percussion und E-Bass kraftvoller, doch der Präriewind bläst nach wie vor durch die sparsamen Arrangements, manchmal kräftig, manchmal sanft. Blue Notes und zweistimmiger Gesang zeigen den Weg. Rohmixes des derzeit entstehenden Albums sind hier https://www.docdooley.at/songs/
Doc Dooley: voc, acoustic guitar, resonator, songwriting
Cler: electric bass, percussion, acoustic guitar. Cler a.k.a. Max Hauer war Keyboarder in der Band von Clara Luzia. Info http://www.cler.at/
Susanne "Su" Grof-Korbel: voc, ukulele, electric bass
Helmut Skorpil: accordeon
20:00 Herbstzucker kommen mit ihrer neuen CD "in wien" im Gepäck. Melodieselige Rocksongs, mitunter warmbuntblau, mal wieder naßkaltgrau. Wie der Herbst eben ist.
Helmut Haberl, a.k.a. Doc Dooley: voc, electric guitars, songwriting
Susanne "Su" Grof-Korbel: voc, songwriting
Gerhard Jungert: Stratocaster
Walter Gloessl: Electric bass
Stephan Lanner: Drums, voc

Zur Mühle Maria Anzbach, Schmiedgasse 28, 3034 Maria Anzbach, https://www.zur-muehle.at/
Doc Dooley & Friends: Over yonder
Die erste CD "Over Yonder" von Doc Dooley & Friends ist da! Bestellungen der CD (€10,-) per email an helmut.haberl@boku.ac.at. Die CD ist auf Spotify, Deezer & Co als Stream zu hören sowie hier https://docdooley.bandcamp.com/ erhältlich. CD-Präsentation: Donnerstag 7.10.2021 im Cafe Korb https://cafekorb.at/ Save the date!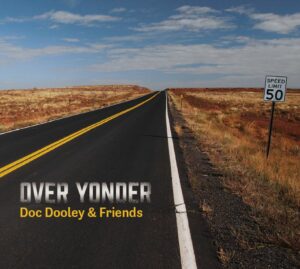 CD: Herbstzucker in wien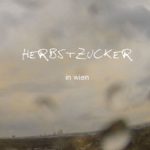 Videos
Deadly Flu Lottery – leider schon wieder (oder noch immer?) ein Covid-Song. Lyrics, music & recording December 2020.
Over Yonder – über Kühe ohne Hörner, Bauern ohne Stiefel und andere Widrigkeiten der Zeit, garniert mit ein wenig Hoffnug auf eine bessere Welt over yonder. Lyrics & music written 2016, performed 2021.
Still the Grass is Green – über das seltsame Lebensgefühl während der Corona-Krise, März 2020.
Doc Dooley's Youtube Playlist
https://www.youtube.com/playlist?list=PLXy7EO069bmj4ZS71Y-gu587TUmPxjRoC
Doc Dooley & Cler: Flu Blues https://youtu.be/3iAIaeiD0yY
Doc Dooley & Friends: Pallet on your floor, live at Cafe Korb, Vienna, 2019 https://youtu.be/bsfkUIUsX1o
Doc Dooley & Friends at Cafe Korb, Vienna, 2016: Hey Mr. Hoopoe
https://www.youtube.com/watch?v=YlrmUPszncM
Doc Dooley songs

Doc Dooley lyrics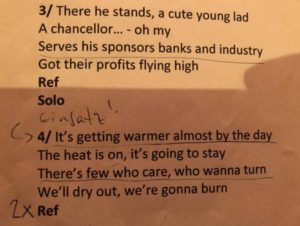 Archiv: Doc Dooley Konzerte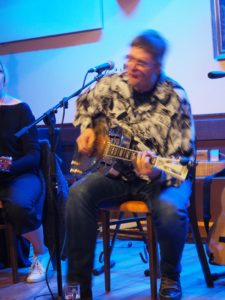 Archiv: Konzerte mit Herbstzucker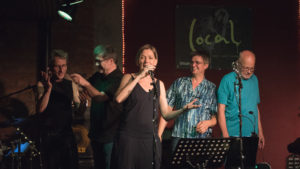 Archiv: Konzerte mit Hotel Atom

Links zu meinen musikalischen Geschwistern
Rosi Haberl, Bratsche https://rosihaberl.org/musik.html
Arnold Noid Haberl, Cello, Konzeptkunst https://noid.klingt.org/noid.html